Születés / Date of Birth: 02. May 2015
Szülők / Parents: CH HU*Angelpaw Amber & CH HU*Beloved Dreamcoon Quintin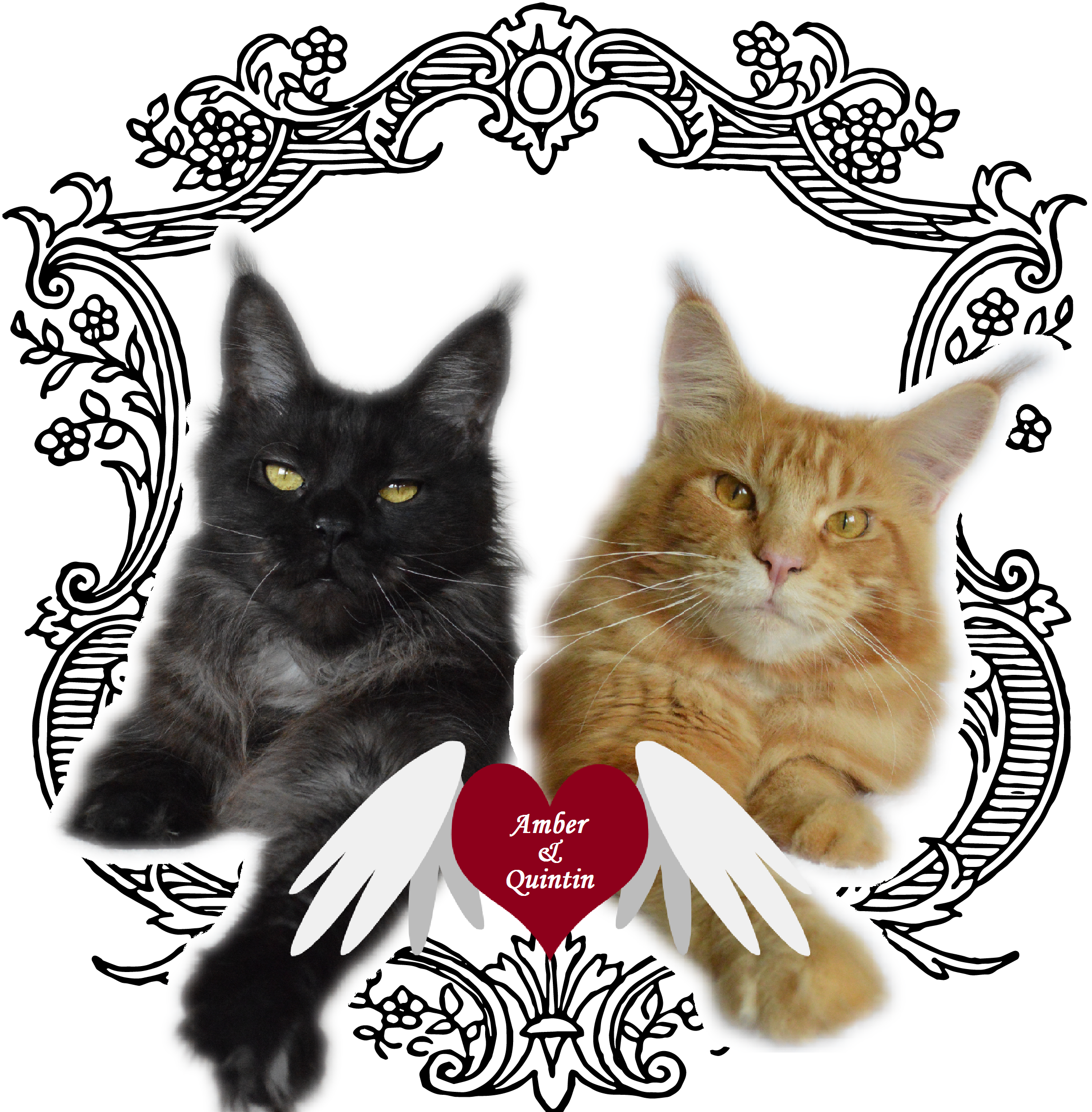 Nevük – nemük – színük – státusz / Names – gender – colour – status:
Do you like our cats? Would you like to buy one of them? Please get a contact with me: csakine.rita@gmail.com
Thanks for your visit!
Tetszik valamelyik cica? Szeretnéd megvásárolni? Lépj kapcsolatba velem! csakine.rita@gmail.com
Köszönjük a látogatást!
COMMENT / MAGYARÁZAT:
AVAILABLE – THE CAT IS STILL FREE – A CICA MÉG SZABAD
EVALUATION – THE CAT IS UNDER EVALUATION – A CICÁT MEGFIGYELJÜK, TALÁN MEGTARTJUK
OPTION – SOMEBODY IS INTERESTED IN THIS CAT – ÉRDEKLŐDŐ VAN A CICÁRA
RESERVED – THE DEPOSIT IS TRANSFERED TO OUR BANK – A CICÁT LEFOGLALÓZTÁK
SOLD – THE TOTAL PRICE IS PAYED – A CICA EL VAN ADVA
STAY – THE CAT STAY WITH US – A CICA VELÜNK MARAD
Cicáink velünk élnek családi házunkban, és saját biztonságos kifutójukban, így egészségesek és jól szocializáltak. Mikrochippel vannak ellátva, egészségügyi könyvvel vagy útlevéllel (ha külföldre költözik) rendelkeznek, és a FIFe által kiállított törzskönyvet kapnak.
Legalább kétszeri féreghajtás, és a két kötelező kombinált oltás után, 12-16 hetes korukban hagyhatják el tenyészetünket szerződéssel.
Our kittens live with us in our house and their own, safe catrun, so they are healty and well socialized.  They have michrochipp, health book, passport (request), pedigree issued by FIFe.
They are twice dewormed at least and mandatory vaccinated – against infectious diseases and against rabies (request). They can leave to their new home at the age of 12-18 weeks (it depend on the country) with a contract.