One of our Maine Coon kittens, HU*Angelpaw Fantastic Black has already found the dream home
Our black Maine Coon boy, Fantastic Black moved to his new home in 09th of August. He was waited so much by his new family. The last days we started the countdown.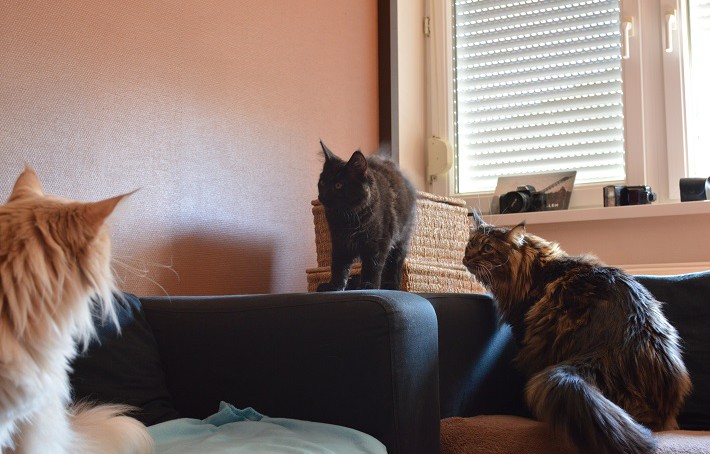 It is very interesting and special, that the new family is living very close to us. Only 3 streets far from us. So our black boy will live next to us. We are very happy for it. The new family is almost the same like us. They are 3 with 2 legs and 3 with 4 legs. Furthermore we get along well with each other.
Well Fantastic Black (Mathieu) will live with two other fantastic Maine Coon boys in this lovely family.
The new daddy, Ákos Szabó, a professional photographer, who made super pictures about the moments of discover the new home, which let us to share with you:
The second part of this article: 2-of-our-maine-coon-kittens-have-moved-to-their-new-home-2-part