Our Maine Coon babies in the G litter are born!
Our Maine Coon Cattery had been waiting for the yesterday around for 2 months.   Sabine Mommy and Konrád Daddy spent a nice couple days together 64 days ago, so from this mate beautiful Maine Coon babies were born.
There are no very similer babies in this Angelpaw litter. The G's Maine Coon babies are very varied, colorful with heavy weights. The smallest was born with 118 gramm and the biggest was born with 138 gramm.  This is a quite big litter, so we keep our fingers crossed and we hope Sabine will have enough milk and energy for them.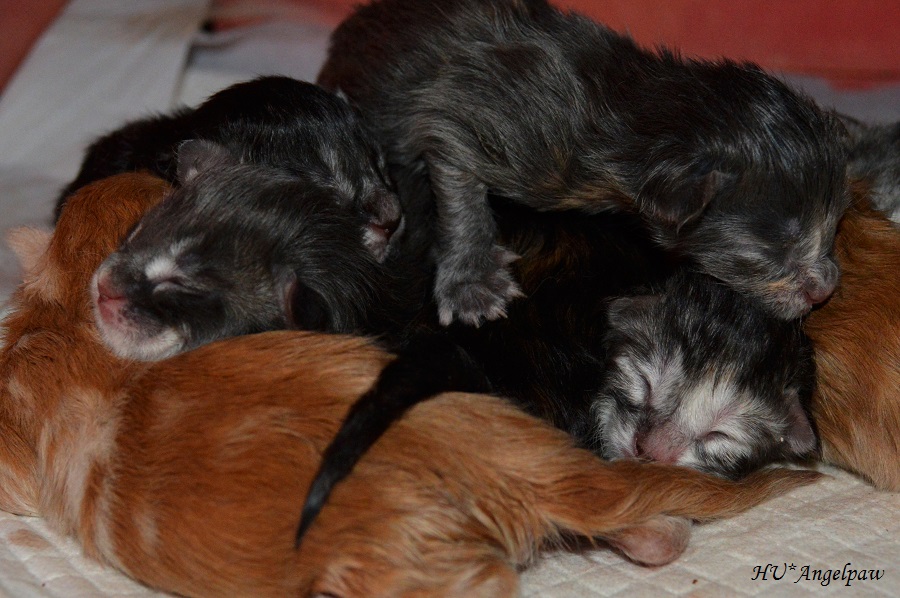 We try to find names for them right now. Three of them are boys – it is sure, they have already had names. We think about the girls' names. So we would be happy for a little help. If you have a good idea for us – 2 words which starts with G – for example Glamour Girl or Guardian Angel :-) please share with us in message or on our Facebook page. Maybe you will give the name of our kittens  ;-)