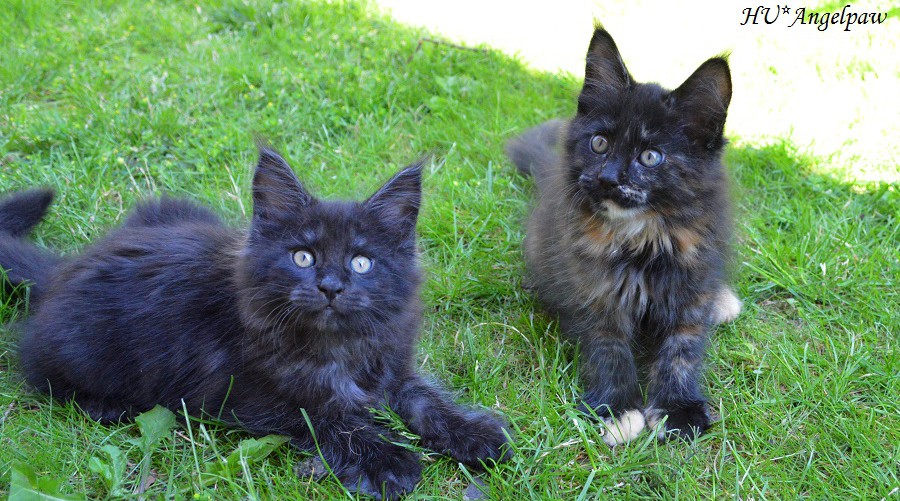 Our sweet Maine Coon kittens from the F litter enjoy the summer. They are vaccinated – with the first combinate vaccination – so they can leave the kitten room and come to the living room as in the catrun too. The 5 naughty kittens found the possibilities of the safe garden. They play always just like the children. It's good to see their carefree game.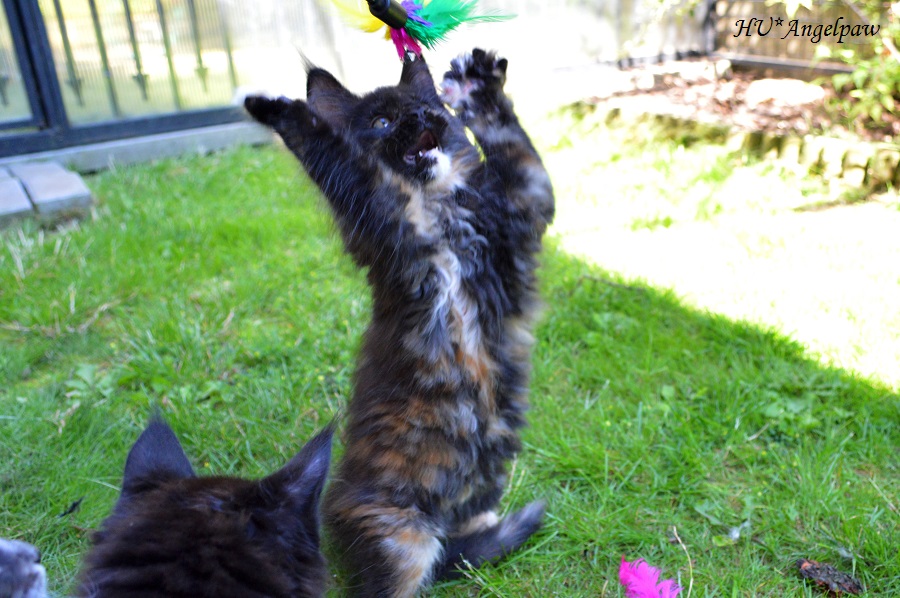 Fairy Tail showed her lovely belly during playtime. Sweet, stumpy princess, who is creatured for kisses with a playful temper. She is waited for so much by her new owner to cuddle her.  ❤️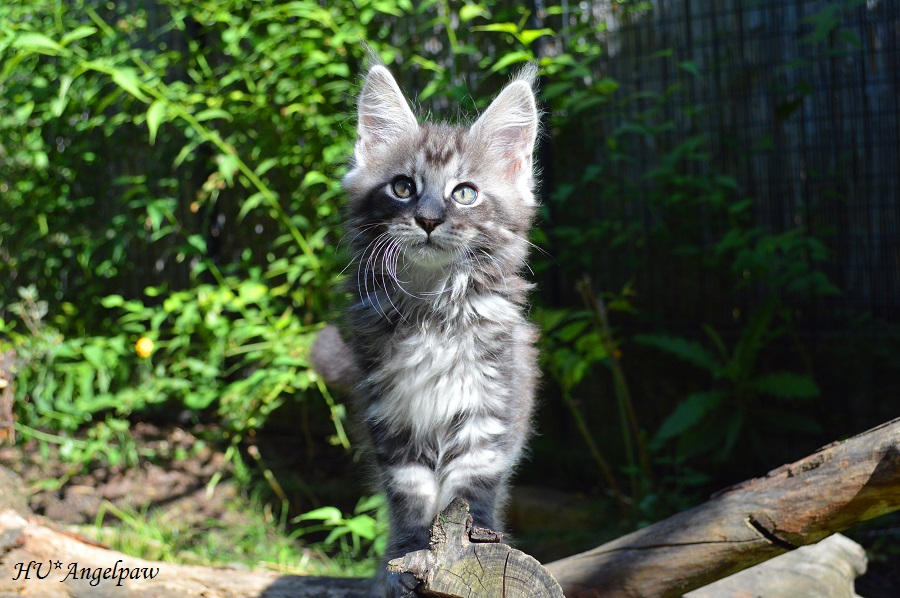 Full of Joy, the only one Maine Coon cat from our Cattery, who is still waiting for his new owner. He is for sale. He is just like a lion king, he is posed on the tree to show everybody, that he is so strong and big boy. The sweet and purring Angelpaw Maine Coon kitten is one of our favorites because of he is sooo sweet. We offer him for those breeders or pet owners who is want a black silver tabby kitten with very nice temper and who can cuddle him so much.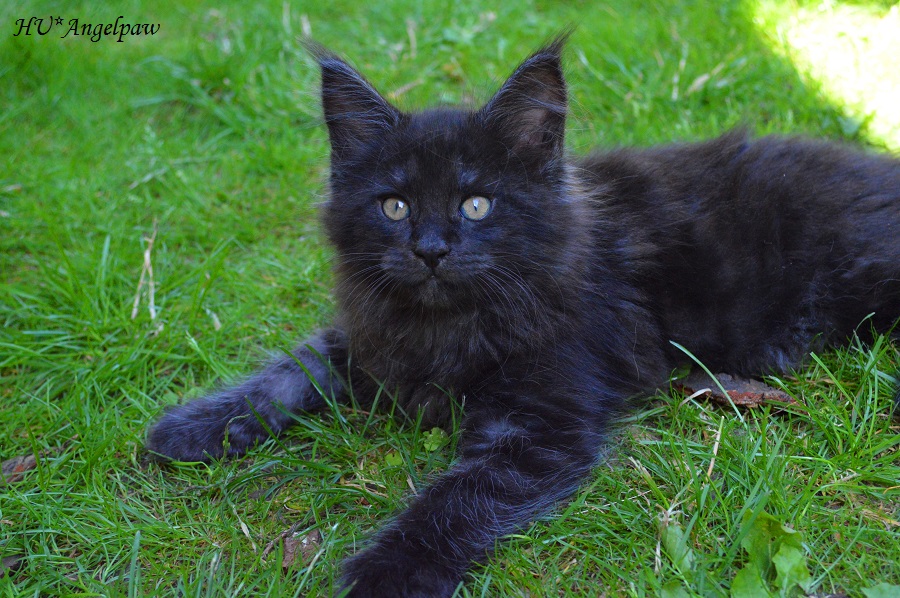 Full Moon is the black smoke heartbreaker of our Maine Coon cat cattery. He always knows how he can catch our and mommy's breath. We can not resist when he lays down our arms and show his beautiful face and head to get kisses. He is the lover boy. Favorite of Ladies. Our D Maine Coon kitten boy, Dynamite (now Demon) is very similar to him regarding the temper and look. Demon's mommy could not resist him either.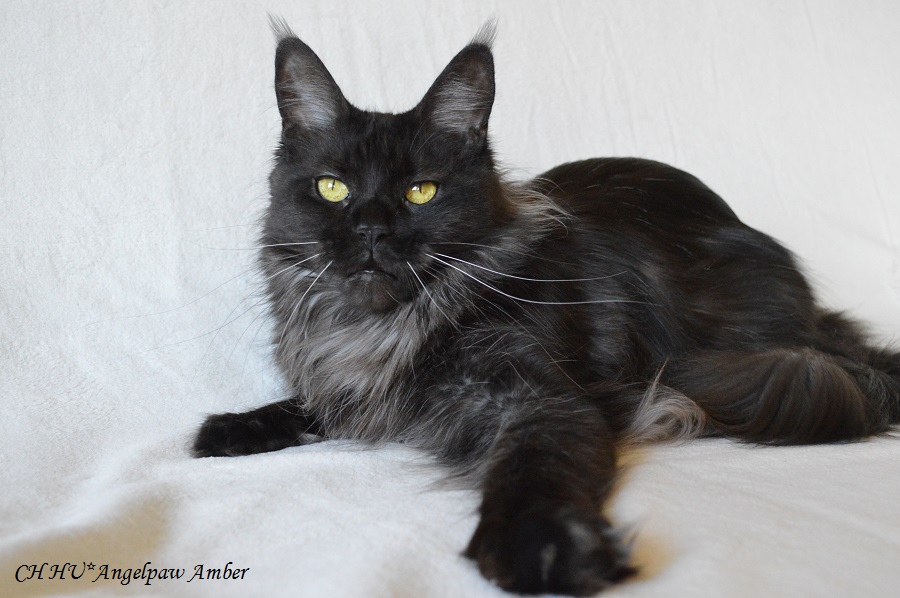 The mommy,  Amber does not like to spend their time in the catrun, well she is a Maine Coon Princess, but she always lays down on the ground next to the open door to see and care about her babies in the garden. We could see our Maine Coon kitten whole day.